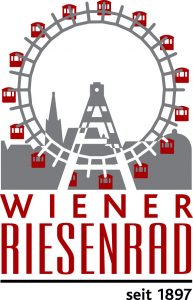 Wiener Riesenrad
Riesenradplatz 1, 1020 Wien
The Giant Ferris Wheel, trademark of Austria's capital city and a symbol of Vienna's world-famous Prater, creates a very special point of reference for every visitor with its unmistakeable silhouette, clearly visible even from great distances.
A circular trip on one of the most significant and fascinating structures in the world, and the unique view of the city of Vienna, make the Giant Ferris Wheel an absolute cultural and architectural must see.
If you haven't once in your lifetime taken a ride on the Giant Ferris Wheel and enjoyed the breathtaking views over the roofs of Vienna, you haven't really been to Vienna at all.