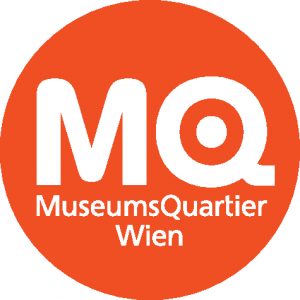 MuseumsQuartier Wien
Museumsplatz 1, 1070 Wien
Enjoy art and culture, be inspired, or simply relax – covering over 20 acres and with 60 cultural institutions, the MuseumsQuartier Wien is one of the world's largest hubs for contemporary art but also an oasis of calm in the heart of the city.
The spectrum ranges from fine art, architecture, music, fashion, theater, dance, and literature to children's culture, game culture, and street art to design and photography. At the same time, the MuseumsQuartier is "Vienna's living room." The world-famous outdoor seating invites visitors to chat and relax.
The MuseumsQuartier is a space for living, a creative space, and an art space.
Amongst others, the following institutions are based at MQ: Architekturzentrum Wien, Dschungel Wien, Kunsthalle Wien, Leopold Museum, mumok, Tanzquartier Wien & ZOOM Kindermuseum